Bridge the gap between your idea and project completion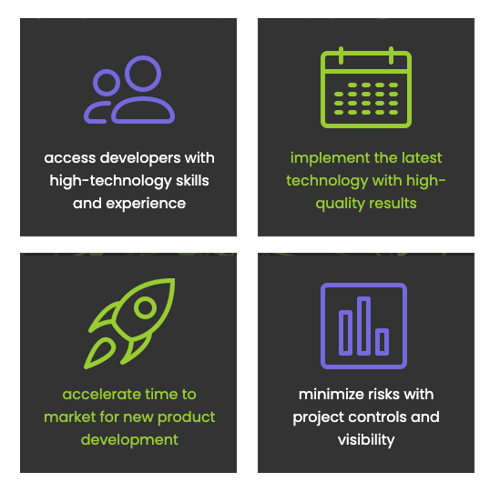 Outsourcing software development allows you to fill skill gaps and build new teams at the speed of technical change.
Let Orthogone's team of embedded software developers, FPGA / ASIC designers, hardware designers and technical experts become an extension of your existing team. Because we are not afraid to go beyond what is already known, we can help you create and maintain market leadership positions.
Want to know more about our engineering outsourcing services?
Get in touch with us today.
What innovators say about working with Orthogone
Solid State 3D LiDAR
Autonomous vehicles and ADAS applications
Since 2017, Orthogone has been working for Leddartech on various LiDARs hardware and software development projects for autonomous vehicles and advanced driver-assistance systems.
"We needed some support from designers who are experienced at delivering under tight schedules, really tight deadlines. The experience was quite positive…. Orthogone's experience in project management played a big difference.… having seamless communications between our teams and timely interventions made a difference."
Frantz Saintellemy, President & COO of LeddarTech
Benefits of Our Software Engineering Outsourcing Service
Extend Your
Technological
Expertise
By making our dedicated team your team, you can stay focused on your core business without having to go through the process of lengthy hiring cycles. We make it easy to upscale your business' development capacity. With expertise, flexibility, performance and high standards we can quickly ramp-up and deliver results, so you can maintain a leader position in the market. We are ready to join your already awesome team.
Faster Production Timelines
Each member of our development team is committed to producing high-quality, finished electronic products based on your specified requirements. Sharing the same goals ensures that everyone involved is focused on accomplishing their roles. As a trusted partner with many years of experience, our specialists at Orthogone have developed and established protocols that guarantee faster production timelines for our clients.
Commitment to Your Success
At Orthogone, each member of our product development team is committed to seeing your project succeed. We're driven by long term partnerships and thrive on bringing our clients' ideas to fruition. We provide world-class expertise and collaboration to startups and Fortune 500 companies in all kinds of projects, whether in the medical, telecommunications & data center, security & surveillance, automotive, or defense and aerospace sectors.
How to start a successful
product development partnership?
Implement the latest technology with high quality result!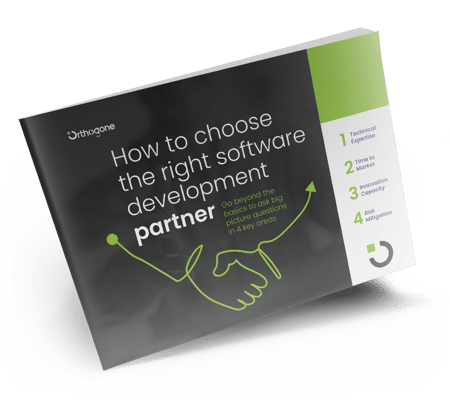 Download our ebook and go beyond the basics to ask critical questions in

4 key areas.